Playing with a spool of thin wire, I found that I could create an organic, flexible, somewhat whimsical net. It can be pulled in two directions and will change shape, but maintain its integrity. From there, I used the same principals to on a much larger scale project. Made of reed and soaked in hot water, the looping form is bent on a jig constructed with dowels. Delicate, and flowing with breezes, this screen can vary in opacity depending on how closely together it is pushed.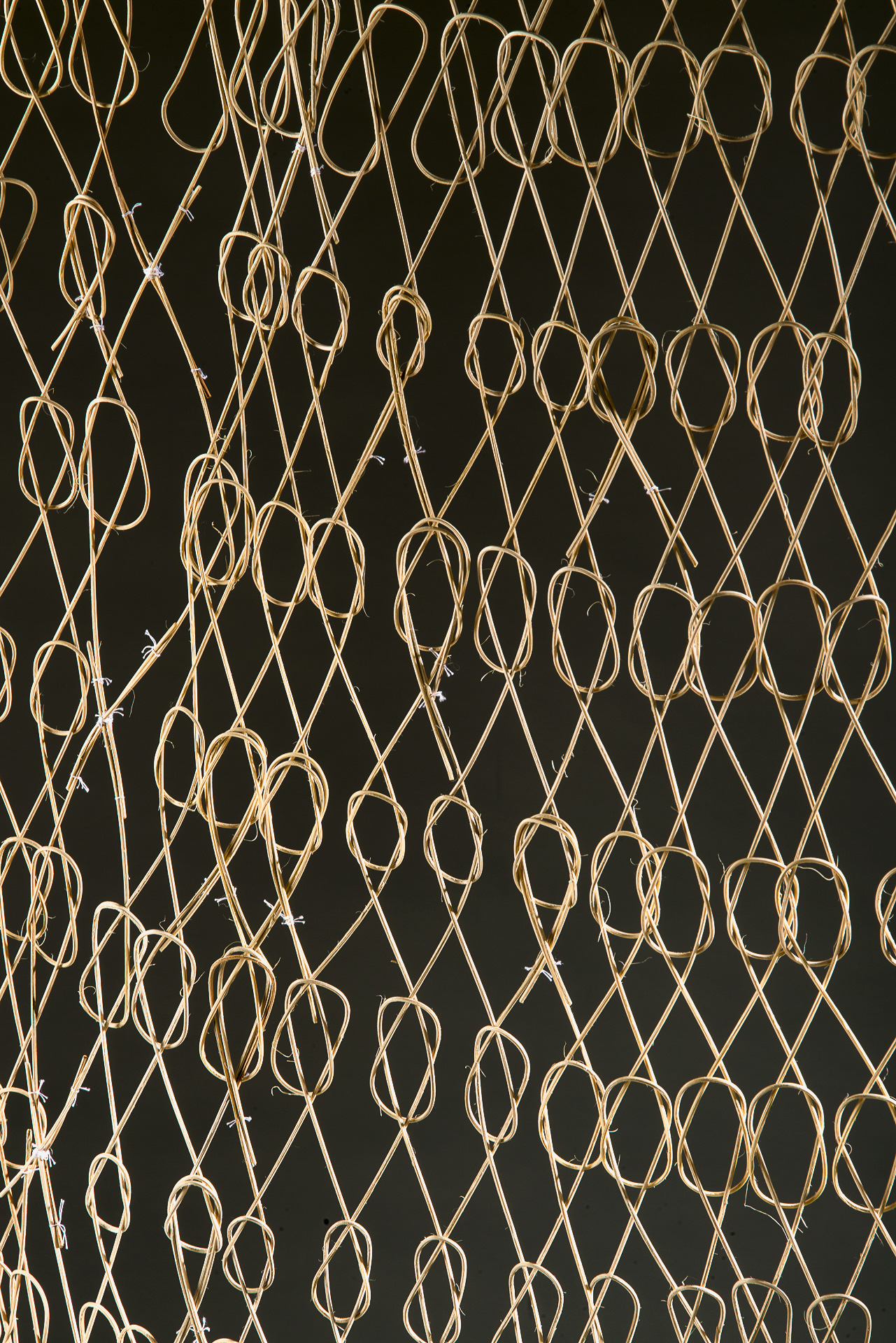 Reed Screen
reed, cotton thread
72" x 48" (dimensions variable)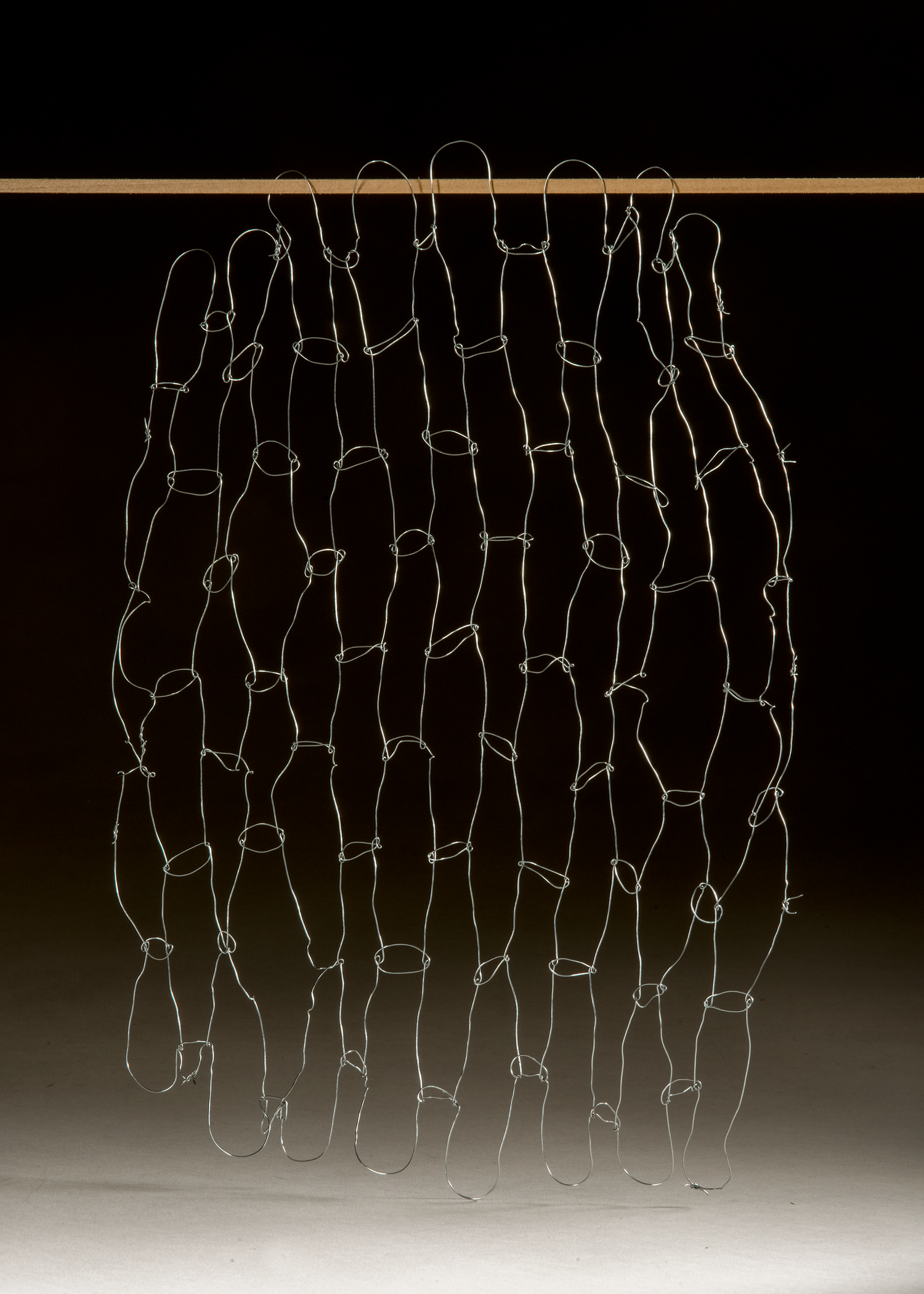 Wire net
aluminum wire
12" x 12" (dimensions variable)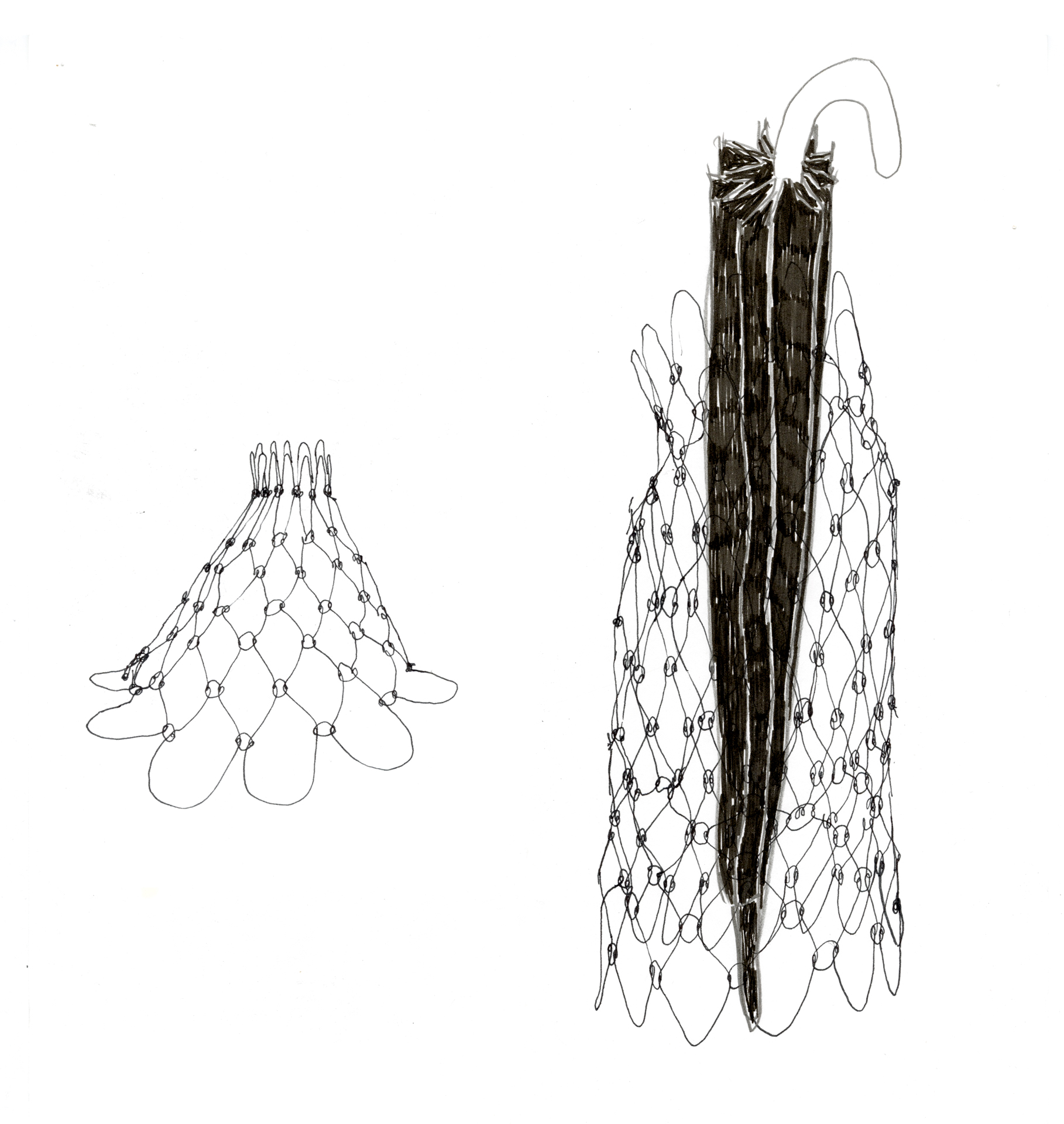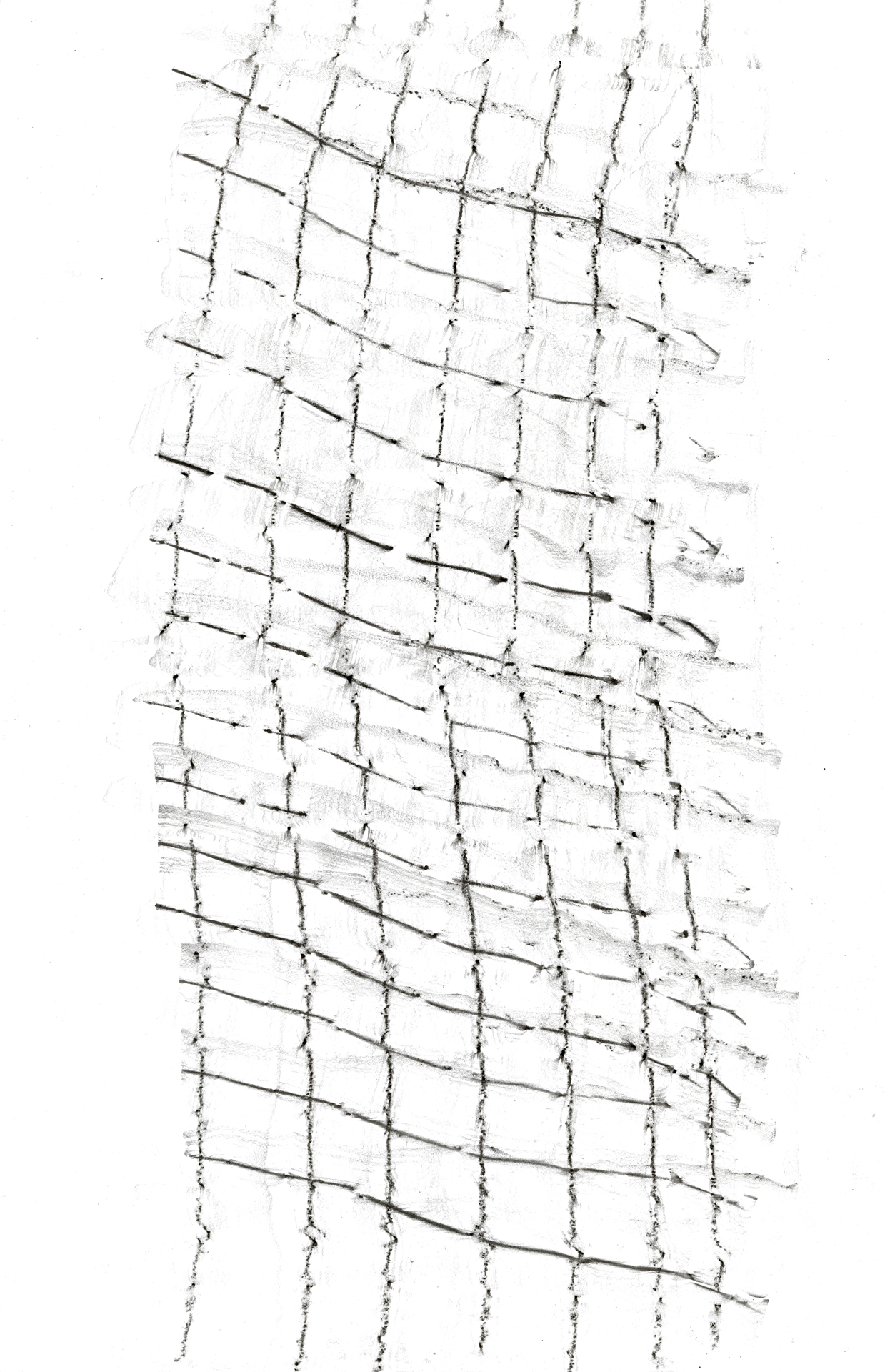 drawings, pen and graphite rubbings
In the process of conceptualizing this project, I began by thinking about making an open vessel out of reed. This is an avenue I am very interested in exploring in the future.